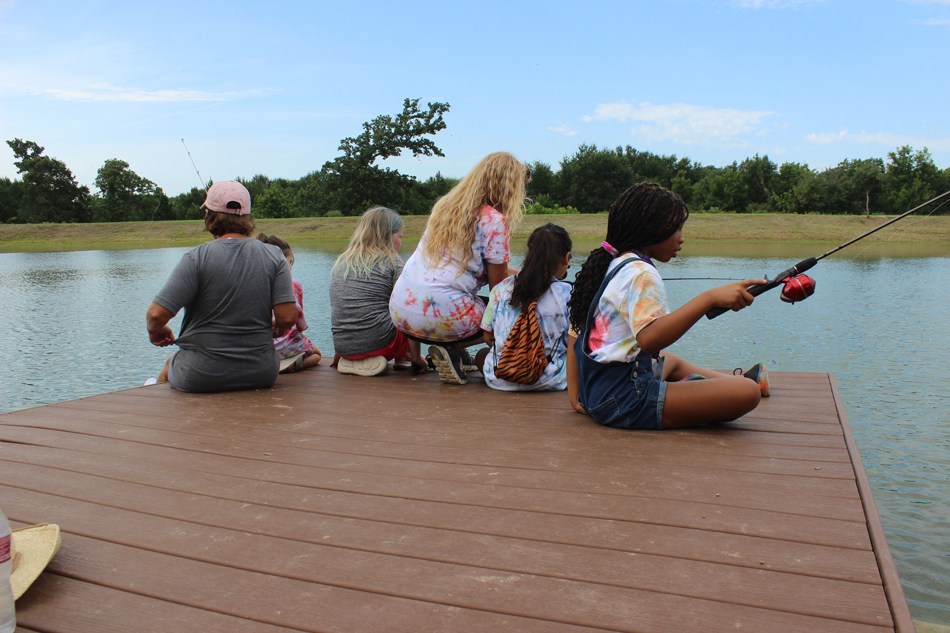 This year's theme at summer camp was "The Jungle." Counselors brainstormed for room decorations to coordinate with the theme. For one dorm room of three counselors, a small plush pink flamingo toy was found with the intent of decorating the room. Instead of it being used for that however, an idea of "The Flamingo Award" was created.
The Flamingo Award would be awarded to a camper in that room who did something positive, courageous, or kind. The first award winner was someone who showed persistence and determination in learning how to swim so she could pass her swim test. She spent the whole first day of swim time (1.5 hours) practicing, and the next day she passed her swim test! That recipient got to carry around the flamingo, be on the lookout for more positive, courageous or kinds things, and decide who would be the next award winner.
The next morning at breakfast, she made an announcement and awarded the flamingo to the next recipient. Her choice was another camper in her room that displayed kindness and encouragement with other girl campers. This Flamingo Award winner lived out what they had all learned in chapel that day: God can help me make good choices.
Love this story? Click here to volunteer!
Our Father's Children exists to provide HOPE to children of abuse and neglect in Texas, ages 6-18, in week-long camp settings and weekend retreats. We recruit volunteers from a variety of cities, churches and organizations who have a heart for offering these kids hope in Jesus Christ. Whether as a volunteer or donor (or both), we would love to have you join us in providing hope to these kids!